What are Airdrops?
In the context of cryptocurrency and digital monies, an "airdrop" is simply where a company will send or distribute free coins or tokens directly into your cryptocurrency wallet. Money no longer grows on trees...it's airdropped!
Airdrop History and Why Do Companies Use It?
If you're wondering who in their right mind would be so generous as to randomly give out free money, we promise there is a method to this madness.
The digital money space is convoluted enough and filled (unfortunately) with players who care more about scamming you for a quick buck than contributing value to the space to make it fun for everyone.
This is why airdropping is perhaps one of the most important roles with respect to ICOs--to generate awareness as to new projects entering the space.
#1 - Generate Awareness
The digital money space is convoluted enough and filled (unfortunately) with players who care more about scamming you for a quick buck than contributing value to the space to make it fun for everyone.
This is why airdropping is perhaps one of the most important roles with respect to ICOs--to generate awareness as to new projects entering the space.
In 2018, ICOs raised close to $7.8 billion, yet where is this money going? What's the ROI on a digital money community level?
In 2019, the amount in which ICOs generated dropped more than 95%, with ICOs raising only a total of $371 million. Again, where is this money going? What's the ROI on a digital money community level?
As for 2020 and the future, there are some in the industry who believe that ICOs will actually die off, especially after the major decline in 2019.
Most ICOs go unnoticed, with users painfully reading whitepaper after whitepaper, hunting down the good projects, and potentially falling victim to garbage. In garnering awareness, companies are also able to learn what attracts potential investors and consumers. Simply supply and demand.
#2 - Knowing Your Customer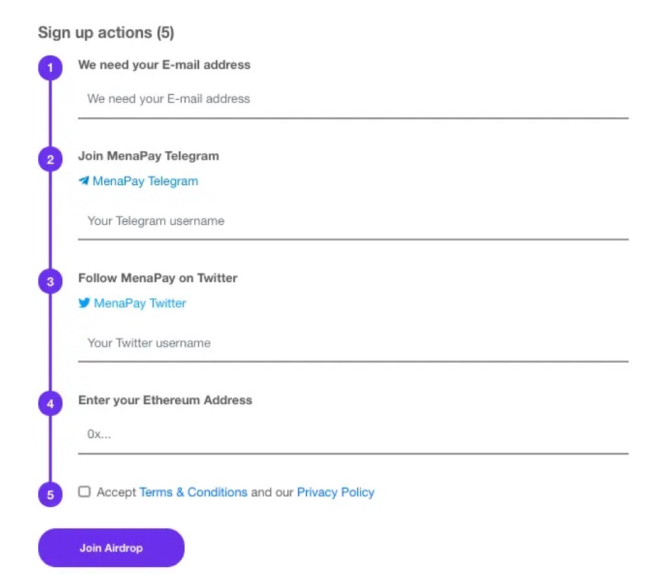 In order for users to participate in an airdrop, companies will traditionally send a form similar to the above, asking a potential customer to answer questions that are designed to gauge what the company's particular demographic likes and how that plays into future marketing techniques.
#3 - Raising Funds
Back in September, Uniswap captured the hearts of the DeFi community as it announced its Airdrop of its Uniswap token (UNI). Up and until September 1, 2020, everyone who traded on Uniswap were rewarded with at least 400 UNI tokens, which already had a value of at least $2,000 as of September 18.
For more information on the Token Contract Address, please click here.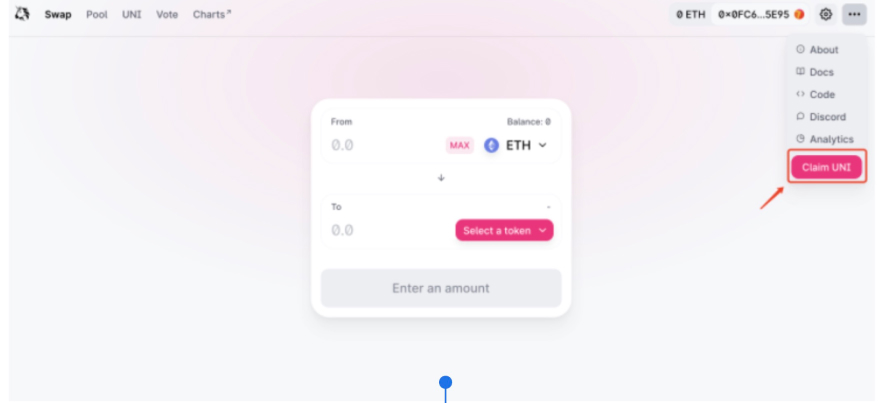 2. Insert your Uniswap ETH address in the box below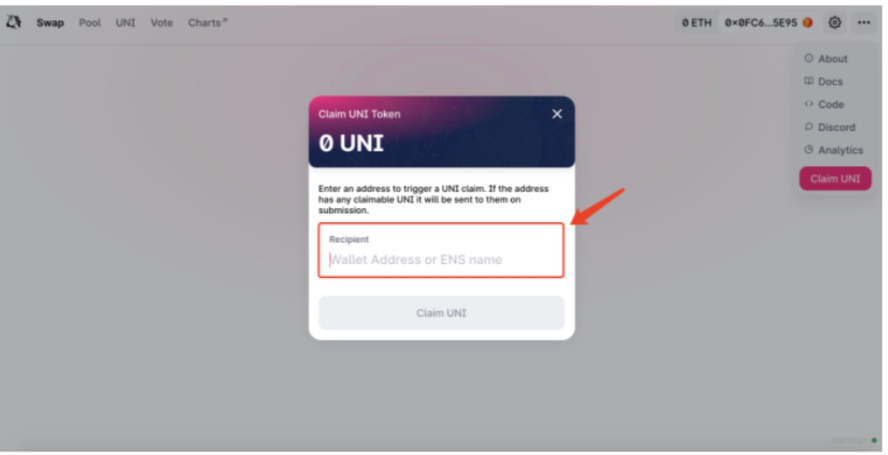 3. Then you are done. 400 UNI in your wallet now!

#4 - Your Loyalty is Rewarded
Cryptocurrency is a volatile market, in case this comes as a surprise to you. Thus, loyalty doesn't really exist in the space, going only as far as how much money it can earn its user, who is always on the lookout for the next big token and/or project to invest in. Unfortunately, this also comes at the expense of leaving other companies behind. Just like that.
Keeping this in mind, some AirDrops are structured in a way that the more tokens you hold, the more you will receive in subsequent AirDrops. In other words, incentivizing loyalty.
#5 - Keeps the 'Whales' At Bay
A wondrous creature in the deep blue, but in cryptocurrency waters, whales are dangerous and will eat you alive. One of the worst things that an ICO can undergo is a hostile takeover by whales.
For the uninitiated, "whales" in the digital money world, is a really wealthy investor who buys a ton of tokens in an ICO and doesn't let anyone else partake.
An example of this would be the ongoing feud between Steem and Tron. For more information on this, please click here.
"Whaling" is an issue because crypto is supposed to be decentralized...how can we maintain a decentralized ecosystem if one or few wealthy individuals control most of the supply? Case and point.
AirDropping's utility provides for an even distribution of tokens proportionate to a user's existing holdings while keeping a decentralized environment.
Start buying and trading cryptocurrency
Sign up and start opportunities with the future of currency
Sign Up Now
Participating in Airdrops
The good news for you is that you don't have to be an expert in digital money to participate in AirDrops.
All you need to participate are a cryptocurrency wallet, base tokens (Bitcoin, Ethereum, EOS), and of course, access to information.
Your best options are looking to relevant Twitter accounts, relevant Telegram groups, news sites like CoinTelegraph, CoinDesk, and online services like Airdropaddict and Icodrops.
Types of Airdrops
There are different types of AirDrops you can participate in, all of which require certain criteria before they are unlocked.
#1 - Standard AirDrop
This is the traditional AirDrop, which requires the user to sign up for a newsletter or various updates from the company. All you need to do is enter your name and email address to be qualified for the airdrop.
#2 - Holder AirDrop
For more experienced cryptocurrency users, this AirDrop applies when a user holds certain types of tokens in their existing wallet. For example, an EOS-based crypto will airdrop some free tokens to the user, provided that the user is already holding EOS tokens in their wallet.
#4 - Hardfork AirDrop
When a cryptocurrency coin/token hard forks or splits from its original protocol, the holders of the original coin/token (pre-hard fork) are qualified for the new coin's airdrop as well. The best example is Bitcoin Cash's airdrop for Bitcoin holders.
#5 - Exclusive AirDrop
Think of this as a VIP/Reward Member program. For those loyal members of a particular project, the user may qualify for exclusive airdrops that are not generally available to the public (or non-members). These are typically conducted in specific crypto communities.
Don't Get Scammed / Types of Scams
Whenever we hear the word "free", there is usually a "scam" that follows. Of course, scammers come out of the woodwork, looking to prey upon those new to the crypto community and those looking for the next best project to invest in.
To date, there are a number of known AirDrop scams, in case you decide to participate:
#1 - Dump AirDrops ("Pump and Dump")
This is also known as a "pump and dump". You've no doubt heard about these, but in the context of the stock market--Jordan Belfort, known as "The Wolf of Wall Street".
Traditionally, these scams are predicated upon a short-term hype, usually conducted over social media, which of course garners interest. As interest increases, so does the value of the tokens.
Once the tokens are available on their respective exchanges, the developers quickly dump (or sell) all their tokens for a nice profit--at the expense of all their new investors. Once the dumping process is done, the developers disappear, never to be seen or heard from again and the project just dies (complete silence).
#2 - Private Key Scams
This is the equivalent to a robocall you get that says its the IRS calling to "give you one last chance to pay before it sues you" or "Windows" is calling because your computer is infected.
Real talk. The IRS can NEVER sue you; the U.S. Government via your state's prosecutor/attorney general's office can. Also, "Windows", doesn't exist. But Microsoft does, which built the Windows OS.
No different here. The only rule in cryptocurrency you need to know--don't ever give away your private keys. That's like your social security number or pin number to your bank account.
The point being, some scammy airdrops will ask you for your private key in the form. If you see this, you know 100% it's a scam. So stop what you're doing.
Note: It's always okay to share your PUBLIC KEY ADDRESS, as the company will need this to airdrop tokens to you.
#3 - Information Trolling
Remember, we are in a digital age. Your information is out there, no thanks to social media and third-party companies who purchase your information.
Information trolling can occur in two waves--one, where marketers spam you with information and marketing content. The other is through phishing or disguised emails/messaging that is designed to get you to share your private key. Don't do it!
An example of this occurred on March 23, 2020, involving a bogus YouTube account that was impersonating Ripple's CEO, Brad Garlinghouse. The scam account had "277,000 subscribers" and contained only one video, promoting a fake giveaway in Monero (XRP), the third-largest cryptocurrency.
The video, uploaded to YouTube on March 19, promoted in its description a nonexistent airdrop of 50 million XRP tokens and amassed over 85,000 views when it was first reported. While the video of Garlinghouse was real, as he gave that interview in February 2020, the scam itself was in the video description. In the description, the YouTube scammer asked users to send between 2,000 XRP to 500,000 XRP in order to participate in exchange for an immediate airdrop of 20,000 to 5 million XRP.
#4 - Bait and Switch
This is a ploy that tricks the user into signing for other partner airdrops, while you're signing up for one at that moment. The benefit to the scammer is a referral or kickback.
Plain and simply, if anyone asks you to sign up for another airdrop or to join a certain social media or Telegram group, ABORT! ABORT! ABORT!
Start buying and trading cryptocurrency
Sign up and start opportunities with the future of currency
Sign Up Now